Partners & Sponsors

---
Thanks to the generous support of our families and our community the Spirit of 67 Foundations is able to make lasting, powerful and impactful enhancements to our children's education. Throughout their education in the district, our children benefit from grants in language arts, fine arts, wellness, math, technology, emotional wellness, social studies and world language. Be a part of the tradition of supporting our schools by donating today.
HOME TOUR THANKS.

.. Thank you to all of our generous underwriters, sponsors, patrons, donors, partners, volunteers, band members and Home Tour guests.  The event was a tremendous success.  In fact, we raised almost $80,000. The proceeds will fund new grants that will benefit EVERY STUDENT in EVERY SCHOOL, EVERY DAY.  Thank you for your generosity!

Be sure to support these local businesses and thank them for
their contributions to our schools!
Our Community
We rely on the support of our community as well in our fundraising efforts. Offering corporations, local businesses and families a variety of ways to show their support for our schools allows them to choose the giving opportunity that best fits their needs. We hope you will contribute this year. If you are interested in supporting the Spirit as a Partner in Education, a sponsor, an advertiser or a Shop with Spirit retailer, please contact Julie Schwan, VP of Corporate Fundraising.
2017-2018 PARTNERS IN EDUCATION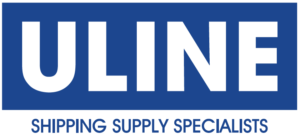 President's Circle Partner