How will you support the Spirit?
Donate any amount annually.
Donate a set amount per student in your family each year.
Donate annually and attend our events.
Donate annually based on the benefits we offer.
Donate as an event sponsor.
_________________________
Donate Online

Complete the online donor form and submit payment securely via Paypal. Online Donor Form
Donate by Mail

Download, print and fill out a Donor Form and mail it in with your payment. Print Donor Form
____________________
Visit the Shop with Spirit Page for Current Deals!
BLUE "Shop with Spirit" Card gives "deals" to local retailers. 
GOLD level includes local retailers AND restaurants.
____________________
Friend Up to $166
Honor Roll $167 - $299
Donor pricing
Car magnet
BLUE "Shop with Spirit" Card*
Cum Laude $300 - 499
Donor pricing
Car magnet

GOLD

"Shop with Spirit" Card*
Magna Cum Laude $500 - $1,066
Donor pricing
Car magnet

GOLD

"Shop with Spirit" Card*
Summa Cum Laude/Scholar $1,067 -$4,999
Donor Pricing
Car magnet

GOLD

"Shop with Spirit" Card*
​Scholar $5,000 and above!
Donor Pricing
Summa Cum Laude Benefits
Heinen's Tasteful Rewards Program
As a member of Heinen's Tasteful Rewards™ Program, when you shop at Heinen's you can help the Spirit just by doing your everyday grocery shopping!
Up to 1% of your qualified purchases during the school year will be donated annually directly to the Spirit of 67 Foundation by Heinen's. The Teaming Up for Education Program is a Heinen's Tasteful Rewards™ membership benefit. Enrollment with your email address is required.
Simply log into your Tasteful Rewards account with your registered email address and password, select 'My School' from the left-hand menu and select The Spirit of 67 Foundation.
Or, you can register at your Heinen's Store Location at the Customer Service Booth or call their Customer Relations department at 1-855-475-2300 ext. 2337.
Register here:
There are more ways to Support & get Involved!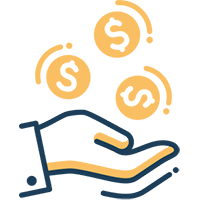 Partner, Sponsor, Advertise
We rely on the support of our community in our fundraising efforts and offer corporations and local businesses a variety of ways to show their support for our schools. Please consider supporting the Spirit as a Partner in Education, sponsor, or advertiser. Learn More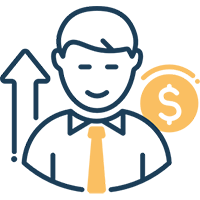 Become a Shop with Spirit Retailer
The Spirit of 67 Foundation works with local retailers to offer a donor benefit card for families who donate to the Spirit at the Honor Roll level ($167 or above for GREEN card) or at the Cum Laude level ($300 or above for the GOLD card, which includes restaurants). Offers are shared with cardholders via our website. Learn More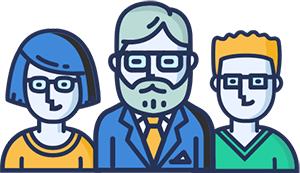 Volunteer
We are always seeking dedicated, hard-working and enthusiastic volunteers to join us. You can volunteer to help out with one of our special events, serve on an event committee or serve on the board. Complete a Volunteer Form