Our Board

---
The Spirit of 67 Foundation is an all-volunteer, not-for-profit organization that raises funds to provide enriching educational and cultural experiences for the students, parents, faculty and staff of District 67 that might not otherwise be provided.
President
Vice President, Fundraising
Vice President, Special Events
Vice President, Donor Relations
Vice President, Grants
Vice President, Communications
Secretary
Treasurer
Administrative Director
Teri Albus
Julie Schwan
Christine Goshgarian
Kimberly Carris
Nicole Korczak
Michelle Hirschfield
Laura Whisler
Michelle Curry
Ruth Muscarello
President
Teri Albus
Vice President, Corporate Fundraising
Julie Schwan

Vice President, Special Events
Christine Goshgarian
Vice President, Donor Relations
Kimberly Carris

Vice President, Grants
Nicole Korczak

Vice President, Communications
Michelle Curry
Secretary
Christine Puch
Treasurer
Cathy Ramsey
Honorary Director
Michael Simeck
Administrative Director
Ruth Muscarello
Administrative Liaison
Judi Epcke

Faculty Liaison
Ryan Carney
Board of Education Liaison
Suzanne Sands
Julie Arseneault
Rachel Baker
Colleen Berto
Deb Bradley
Jodi Brown
Yvonne Bruce
Elyse Butler
Marianne Carl
Heidi Clifton
Laura Cushing
Tara Eggers
Julie Eglite
Megan Engelberg
Shannon Engelland
Lacy Fidler
Maureen Fitzgerald
Lisa FlorJancic
Erica Granado
Kate Hanson
Tara Janos
Ann Kiesling
Monica Kutz
Amanda Lamberti
Kristin Lee
Sarah Lockhart
Meg Lynch
Kristin McCain
Mary Gould Moorhead
Judi Olenick
Ex-Officio Directors
Michael Simeck
Rebecca Jenkins
Ryan Carney
Suzanne Sands
Michelle Parsons
Amy Pasquesi
Nichole Phelan
Nancy Pienkosz
Lana Raines
Brooke Rolek
Wendy Ross
Kate Rother
Edwina Smith
Vicki Stach
Anna Theodore
Kim Walters
Jennifer Wayer
Monica Yaun
Nisha York
---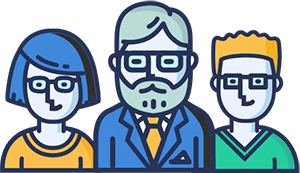 Want to get involved?
There are lots of ways you can volunteer and get involved in the work of the Spirit of 67 Foundation. We are always seeking dedicated, hard-working and enthusiastic volunteers to join us. You can volunteer to help out with one of our special events, serve on an event committee or serve on the board. If you are interested in learning more about the the organization please consider attending one of our meetings or reaching out to one of our board members. If you are interested in getting involved please click on the button to fill out and submit a volunteer form.
VOLUNTEER FORM